CNRS – Laboratoire de Chimie de Coordination (LCC)
The « Laboratoire de Chimie de Coordination » (LCC), a CNRS institution located in Toulouse, offers a wide expertise in the molecular chemistry of transition-metal and main group elements. Specific research interests focus on fine chemicals and catalysis, bio-inorganic chemistry, nano-sciences and new materials.

A highly-qualified human potential (100 persons, including research and technical staff) provides advanced training in research for about 100 students, doctoral candidates and post-doctoral fellows in close partnership with a number of public and private enterprises in France, Europe, and over the world.
Key supervisors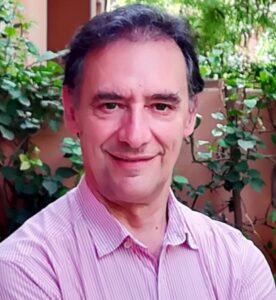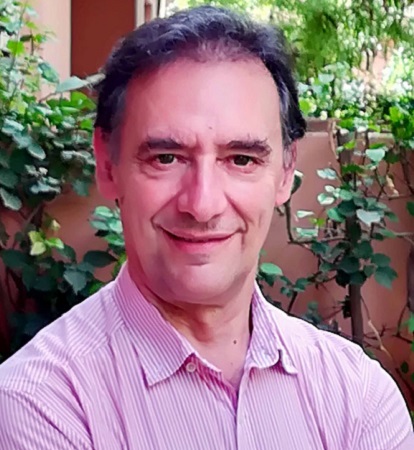 Prof. Rinaldo Poli is the Project Coordinator, and a co-supervisor of ESR8. He also participates in the supervision of ESR9. He is Professor at the National Polytechnic Institute of Toulouse and co-leader of the Team « Ligands, Complex Architectures and Catalysis » within the LCC beneficiary.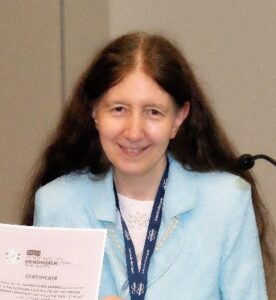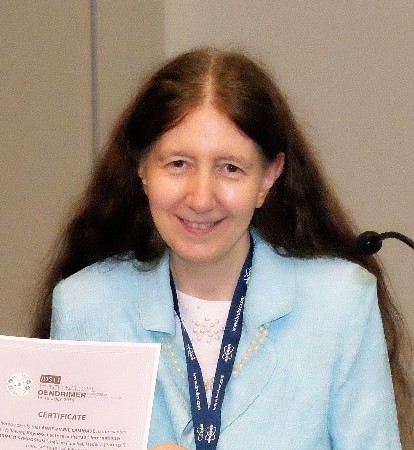 Dr Anne-Marie Caminade is the deputy coordinator of CCIMC, leader of WP5 (catalytic studies), first co-supervisor of ERS 12, and second co-supervisor of ESR 13. She is a specialist of phosphorus chemistry, and the world leader in the field of dendrimers, especially of phosphorus dendrimers.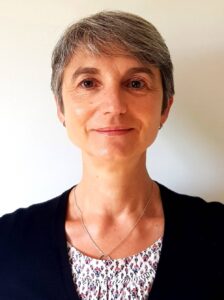 Dr Karine Philippot is leader of WP7 (outreach and public engagement) and PhD co-supervisor of ESR 4, ESR 9 and ESR11. Leadering the Engineering of Metal Nanoparticles team at the LCC, her research activities concern the design of metal nanoparticles and composite nanomaterials by applying the molecular chemistry principles for their application in catalysis and energy production.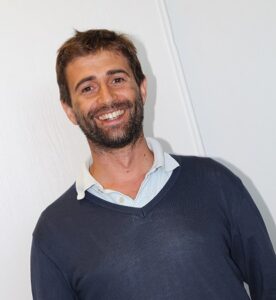 Dr Sébastien Bontemps is a CNRS-researcher specialist in CO2 transformation, co-supervisor of ESR 6 and 15.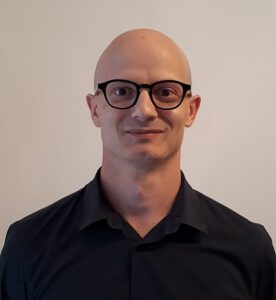 Dr Vincent César is a CNRS researcher and co-supervisor of ESR1. Manager of the team "Molecular Design of Transition Metal Pre-Catalyst" within the LCC, his research activities concern the design of ligands with a special emphasis on N-Heterocyclic Carbene ligands.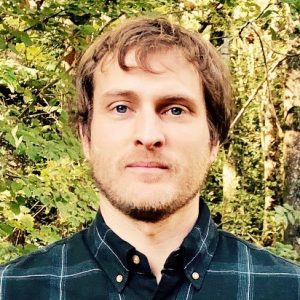 Dr. Antoine Simonneau is a CNRS researcher and co-supervisor of ESR5. He is co-manager of the « Small Molecules Activation » team at the LCC. His research activities are mainly focused on the activation, using molecular tools, of inert bonds and small molecules.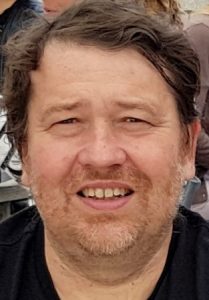 Dr. Eric Manoury is a CNRS Research Director and co-leader of the Team « Ligands, Complex Architectures and Catalysis » within the LCC beneficiary. He is co-supervisor of ESR9 and also participates in the supervision of ESR8.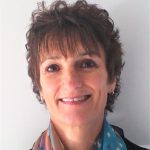 Martine Urrutigoïty  is the leader of WP5 "catalytic studies"  and PhD co-supervisor of ESR2. She is Professor at the National Polytechnic Institute of Toulouse and works in  the team « Catalysis and Fine chemistry   » within the LCC beneficiary. Her research activities concerns chemo– and enantioselective catalytic carbonylation and hydrogenation reactions.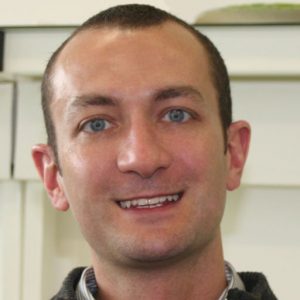 Jérôme Durand is Professor at the National Polytechnic Institute of Toulouse, France and PhD co-supervisor of ESR4.

Leipzig University (ULEI)

Leipzig University was founded in 1409. In the course of its diverse history, it grew to encompass a wide selection of disciplines comprising almost all areas of knowledge, with a special emphasis on the humanities and the natural sciences.
The chemical institutes were founded in December 1993 followed by founding of the Faculty of Chemistry and Mineralogy in January 1994. Modern buildings, such as the new Chemistry Building, and excellent equipment provide outstanding conditions for sophisticated research. Currently, the Faculty of Chemistry and Mineralogy is involved in « Complex Matter », « Molecular and Cellular Communication in Therapy and Diagnostics », and « Sustainable Systems and Biodiversity ».
Key supervisors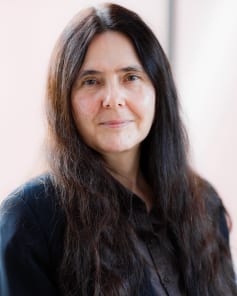 Prof. Dr. Dr. h.c. mult. Evamarie Hey-Hawkins is the chair of Inorganic Chemistry (Organometallic Chemistry/Photochemistry) at Leipzig University. She has more than 25 years of experience in synthetic chemistry, especially organophosphorus, carborane, and transition metal chemistry as well as homogeneous catalysis. She is the leader of the WP6 (training programme).
University of Warsaw (UW)
Founded in 1816 the University of Warsaw (UW) is the largest and, according to the latest Shanghai Ranking, also the best higher education establishment in Poland—among the top 4% of the world's best universities. The total number of students exceeds 53 thousand. University of Warsaw recognizes doctoral studies as one of its priority activities and it pursues the aim of providing PhD students with the highest quality training.
The University promotes interdisciplinary approaches—integrating research methods from diverse fields, and facilitating creation of multidisciplinary research teams able to tackle combined projects, exceeding the competences of individual departments or institutes.

Key supervisors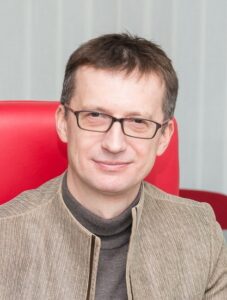 Prof. Karol Grela is working at the Biological and Chemical Research Centre, Faculty of Chemistry, University of Warsaw, where he is the head of the Organometallic Synthesis Laboratory (OSL), since 2008. Research interests of Karol Grela focus on improving synthetic efficiency of organic reactions, organometallic chemistry and catalysis. He is one of the supervisors in "Immobilization of NHC's ligands in Janus Dendrimers. Catalysis in green solvents" and "Olefin metathesis catalysts with high Z-selectivity" projects.
Rovira i Virgili University (URV)

The Rovira i Virgili University is is a public and comprehensive university made up of 24 Research Departments that welcome annually 12.000 undergraduate students, 2000 master's students and 1.200 PhDs. Since then, URV has developed a successful model of balanced research and training dedication, which has placed it among the first five Spanish universities in terms of research outputs according to several domestic classification, and derived in its international recognition in several rankings.
The URV is a key actor of the Catalan implementation of the European Research and Innovation strategy for Smart Specialization (RIS3). The university is currently beneficiary of some of the most important financing tools from the Catalan Regional EU funding program (RIS3CAT) in order to effectively transfer knowledge with high impact to the society.
Key supervisors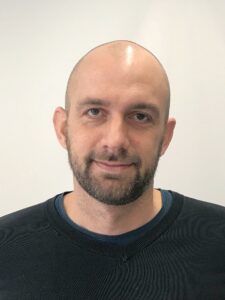 Dr. Cyril Godard is PhD supervisor. He is a specialist in asymmetric carbonylation reactions.
University of York (UoY)
 University of York is a high-performing Russell Group university where enquiring minds, inspiring lecturers and world-class researchers thrive.
Since its foundation in 1963, York's focus on academic excellence has resulted in a strong reputation across the globe.
In the Times Higher Education World University Rankings 2019 the university was ranked in the Top 50 in the world for Arts and Humanities and in the top 100 for Social Sciences.
Universitat Autónoma de Barcelona (UAB)

Founded in 1968, the Universitat Autònoma de Barcelona (UAB) is one of the top academic institutions in Spain and the European Union. The UAB is a leading public university with a strong international vocation, highly committed to promoting mobility, collaboration and the capture of talent.
The UAB offers top level academic programmes in all areas of knowledge, with 105 bachelor's degrees, some 300 official and UAB-specific master's degrees and graduate diplomas and almost 70 PhD programmes Academic teaching at the UAB is characterised by its multidisciplinarity and is closely linked to many research activities. The UAB pioneers the implementation of several action plans focused on increasing sustainability and environment-friendly measures on campus.
Key supervisors
Pro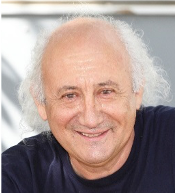 f. Agustí Lledós, Full Professor at the Department of Chemistry of UAB have been working in the computer simulation of chemical reactivity for more than 40 years, particularly in the field of organometallic catalysis. In the framework of the project he's the main responsible of the both the computational studies and the training of the PhD students in computational techniques. He is co-supervisor of the ES3 and ES15.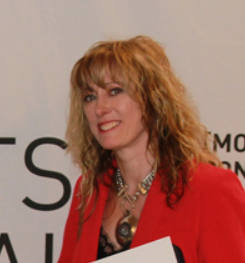 Dr. Rosa Mª Sebastián Pérez is permanent associate professor in the Department of Chemistry at the UAB since 2006. Main research activities: organic synthesis, catalysis (organometallic and organocatalysis), metal nanoparticles, dendrimers and polymers, photoisomerizable compounds, liquid crystals, polyfluorinated dyes and preparation of functional surfaces. She is the co-supervisor of the ESR7, ESR10 and ESR13 and the task leader T6.1 concerning the organisation of the theoretical training.
University of Bucharest (UoB)
 The University of Bucharest is one of the most important universities in Romania and in the South-East of Europe. During its 148 years of existence, the University of Bucharest has gained solid national and international prestige, being the first Romanian academic institution in the top 600 universities in the world.The University of Bucharest covers the fields of Humanities and Social Sciences, Engineering and Technology, Life Sciences, Natural Sciences.
Friedrich-Schiller-University Jena (FSU)

The Friedrich-Schiller-University Jena is one of the venerable and most historic universities in Germany. Its foundation in 1558 meant political change and an open commitment to freedom of belief and consciousness. Today, it is the largest higher education institution and the only comprehensive University in the German state of Thuringia, and it attracts students of all subjects, as well as scientists from all over the globe.
Technical University of Denmark (DTU)
 The Technical University of Denmark is a vibrant elite technical university, recognized for its high level of international research and its sought-after graduates. Through collaboration, our staff and students reach out to the world and work across disciplines to create value, welfare, and growth by developing technologies that work in a globalized world, transcending social and cultural differences.