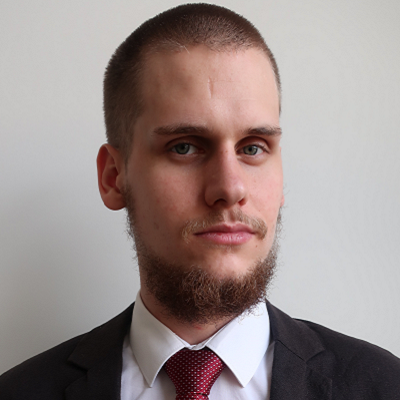 Pawel KRZESINSKI - ESR1
Laboratoire de Chimie de Coordination, University of Warsaw
I obtained my Master of Science in Engineering degree at Warsaw University of Technology, with a specialization in Chemical Technology and Catalysis. I prepared my thesis at prof. Karol Grela laboratories, which concentrated on heterogeneous olefin metathesis. From October I will work in the ESR1 project of CCIMC network where I will develop new stable and highly Z-selective olefin metathesis catalysts.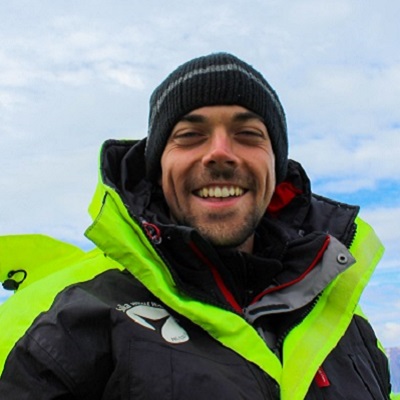 Joris LANGLOIS - ESR2
Universitat Rovira i Virgili, Laboratoire de Chimie de Coordination
I was born in Coutances, France in 1996. In 2017, I completed my undergraduate studies and the next year, my first year of master's in chemistry at the university of Caen where I did a three months internship in medicinal chemistry at Servier, Suresnes. In 2018, I joined the European school of Chemistry, Polymers and Materials sciences (ECPM) in Strasbourg and I spent four months as an intern at Servier, Budapest. In 2020, I was awarded in chemical engineering and in "Molecular and Supramolecular Chemistry" from the university of Strasbourg after completing a research internship with L'Oréal, Paris. My PhD will tackle the development of efficient catalysts for asymmetric hydroaminomethylation reaction in order to reduce the steps for developing pharmaceutical or agrochemical active products.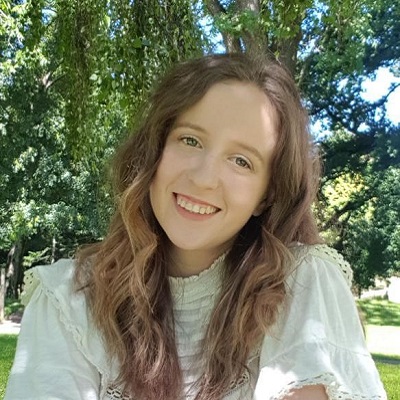 Irina BOZHINOVSKA - ESR 3
Universität Jena, Universitat Autònoma Barcelona
My name is Irina Bozhinovska. I come from Kumanovo, Republic of Macedonia. I have obtained a bachelor's degree in chemistry with honours from Cardiff University. Upon working on my final research project -developing catalyst for water purification I decided for my master's degree to pursue catalysts as my major. I obtained my master's degree in catalysis with honours also from Cardiff University. The research of my thesis focused on preforming selective catalytic conversion of glycerol to lactic acid over x-Si-TiOy catalysts under inert atmosphere. During my undergraduate studies I had the opportunity to be selected as a Cardiff Catalysis Institute (CCI) research student under the supervision of Professor Jonathan Bartley.
As a future fellow CCIMC research student I will be investigating the addition of H-E bonds of amines, phosphanes and phopshane oxides to multiple bonds (eg. alkynes). The main aims of my project are mechanistic studies to determine and explain not only the formed intermediates but also the hurdles during the catalytic H-E bond addition across unsaturated substrates. I will perform my ESR3 Project under the supervision of Prof. Agustí Lledós (Universitat Autònoma de Barcelona) and Prof. Matthias Westerhausen (Friedrich Schiller University Jena).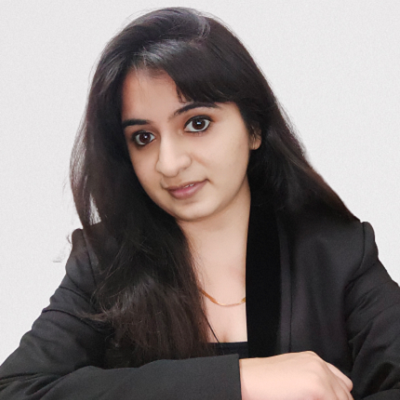 Zinnia ARORA - ESR 4
University of Bucharest (UoB), Laboratoire de Chimie de Coordination
I  Zinnia Arora, a future fellow of the CCIMC network from India. I attained my Bachelor's degree with Honors in Chemistry from DAV University, Punjab. I have completed a Master's degree in chemistry from the Central University of Haryana.
All my manifestation of active research in the field of chemistry is channelized via various internship projects. Thus, I carried out an internship at the Indian Institute of Science Education and Research (IISER), India.  My work concentrated under matrix isolation infrared spectroscopy. For my Master's thesis, I worked at IISER Mohali, investigating the catalytic activity of a primary amide functionalized metal complex through asymmetry for the solvent-free cyanosilylation reaction.
My PhD research under the CCIMC network focused on the advancing development and amelioration of a new supported catalyst for continuous flow asymmetric hydrogenation by immobilizing chiral catalysts (metallic complexes and nanoparticles) on the surface of non-structured carbon materials (carbon nanotubes/ graphenes). Moreover, the innovative aspect with the supported nanoparticles will be to take advantage of the strong effect of carbonaceous supports in the activation of hydrogen and of the specific metal-single layer graphene interaction.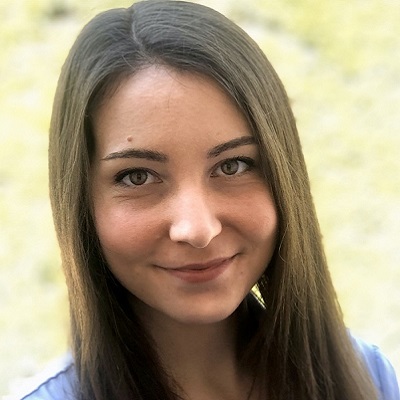 Sara BONFANTE - ESR 5
Laboratoire de Chimie de Coordination, University of York
I obtained my Master's degree in Chemistry at the University of Padova, Italy, in 2019. There, I conducted research in the laboratory of Professor A. Biffis on catalysed hydroarylation reactions conducted in ionic liquids. I then spent a few months at the LHFA laboratory in Toulouse, under the supervision of Dr D. Bourissou, investigating gold(I) complexes featuring a Au•••H-N hydrogen bond. My PhD research is focused on C-F bond formation and activation with organometallic reagents.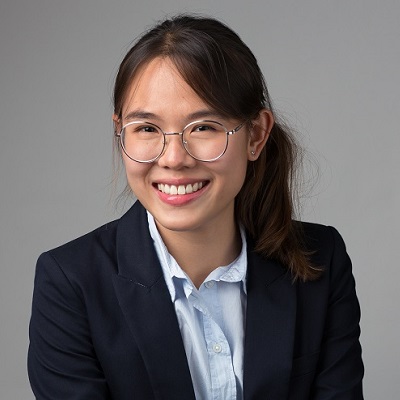 Wimonsiri HUADSAI - ESR 6
Friedrich-Schiller-University Jena, Laboratoire de Chimie de Coordination
My name is Wimonsiri HUADSAI, I am originally from Thailand, and I did my Bachelor's degree at Mahidol University. I then moved to France and I have completed my Master's degree at the University of Rennes I in the field of Catalysis, molecule and Green Chemistry. I am very passionate about the environment and the Earth we live in, and I believe that chemistry and sustainability must work together to solve environmental problems! That is why, for my PhD, I am going to work on the topic of Carbon dioxide activation with highly Lewis acidic compounds at FSU Jena University.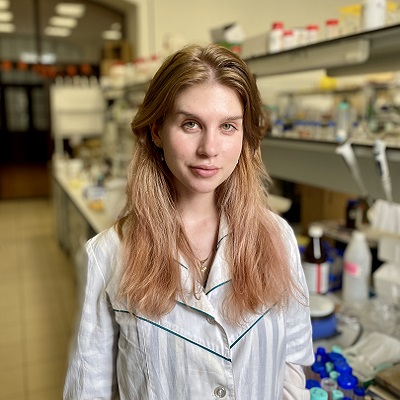 Anastasiia SHERSTIUK - ESR 7
Leipzig University, Universitat Autònoma Barcelona
I come from Saint Petersburg, Russia. I have completed my Bachelor's degree with honors at Saint-Petersburg State Technological Institute with a specialization in the chemical technology of the organic dyes and phototropic compounds. Afterwards, I switched to inorganic chemistry and got a Master's degree with honors in Chemistry at ITMO University. My research was focused on the modification of hafnium oxide nanoparticles for drug delivery. During my Master's studies I have completed an internship at Leipzig University in the group of Prof. Eva Hey-Hawkins where I was synthesizing polymers. Also I attended courses on "Synthetic Photochemistry and Photocatalysis"and "Electroorganic Synthesis" during 29th summer school at Jyväskylä. My PhD project is focused on the design of photoswitchable catalysts. The change of catalysts' steric and electronic properties induced by the interaction with light leads to the difference in its catalytic activity (ON/OFF state) and enables to control in-situ the catalytic reaction.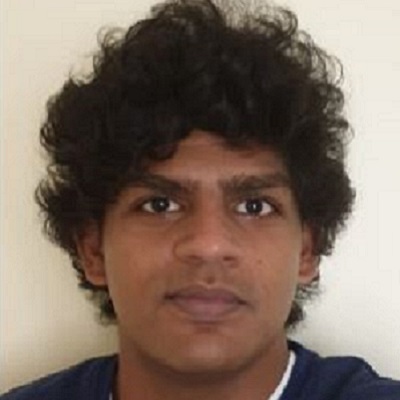 Paven KISTEN - ESR 8
University of York, Laboratoire de Chimie de Coordination
I am Paven Kisten from South Africa. I received an integrated MChem degree in Chemistry with Medicinal Science from the University of Southampton. During my time at university, my research focussed on metal-organic frameworks as heterogeneous catalysts.
First, working on nanoparticle incorporated amine functionalised frameworks for one-pot reactions under the supervision of Professor Robert Raja. Then at the University of Calgary working with Professor George Shimizu to gain an insight into a novel application of zirconium phosphonate complexes as Brønsted acid catalysts. This strengthened my ability to attune scientific procedures and sparked an interest in green chemistry.
Under the CCIMC network, my project will focus on using computational and spectroscopic techniques to revise the asymmetric hydrogenation catalytic mechanism. Through a combination of novel ligand and transition metal synthesis, we will test these catalytic systems. Enabling the creation of more robust homogeneous systems with greater yield and enantiomeric excess for the hydrogenation of prochiral substrates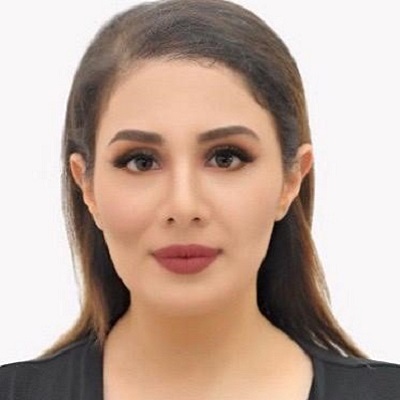 Chantal J. ABOU FAYSSAL - ESR 9
Technical University of Denmark, Laboratoire de Chimie de Coordination
My name is Chantal ABOU FAYSSAL, I am from Lebanon. I am graduated from the Faculty of Science of the Lebanese University with a Master's degree in Organic Molecular Chemistry. During my Master's 2 degree I moved to France to do my internship within the STeReO team at "Institut des Sciences Moléculaire de Marseille" in collaboration with the Lebanese University.
I am very interested in coordination chemistry, catalysis and sustainable chemistry, and I rely on the idea that sustainable catalysis is a prosperous topic in Chemistry, that will help the synthetic chemistry improve and protect the environment by reducing the chemical wastes, that's why I will work during my PhD on the topic of "Biphasic catalysis with metal nanoparticles inside polymeric nanoreactors" in order to enhance the catalytic activity, selectivity, stability and durability of metals nanoparticles, and the catalyst recovery and recycling, a subject that suits my aspirations.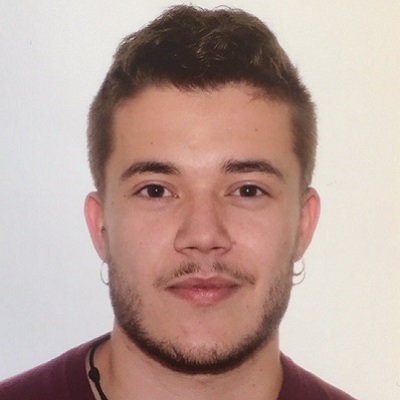 Joel CEJAS SANCHEZ- ESR 10
University of Warsaw, Universitat Autònoma Barcelona
My name is Joel Cejas Sánchez and I am a graduate in Chemistry from Barcelona. I obtained my Bachelor's degree at Universitat Autònoma de Barcelona in 2019 with mention in biological chemistry, and I am currently pursuing a MSc in Industrial Chemistry and Advanced Chemical Research in the same institution. My investigation projects these preceding years have been focused in the fields of bioanalytical chemistry, polymers and materials science.
From October I will be enrolled in ESR10 Project supervised by Prof. Grela (University of Warsaw) and Dr. Sebastián (Universitat Autònoma de Barcelona) working in the immobilisation of N-Heterocyclic Carbene ligands in Janus dendrimers for the catalysis of olefin metathesis reactions in green solvents.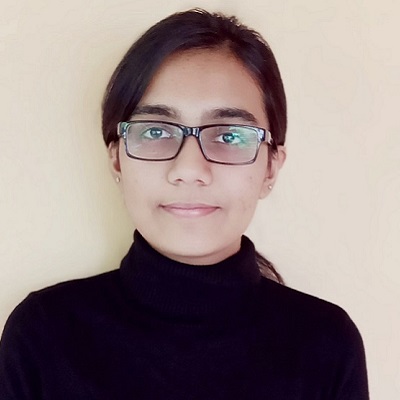 Deepthy KRISHNAN - ESR 11
Technical University of Denmark, Laboratoire de Chimie de Coordination
I am a self motivated person from Kerala, India. I Hold a Bachelor's degree in Chemistry from University of Calicut, Kerala, India. I Obtained Master's degree in Chemistry from Cochin University of Science and Technology, India. I Received the JNCASR Summer Research Fellowship (2019) to undertake an internship (Electrochemistry of transition metal phthalocyanines) at Indian Institute of Science, India. I Undertook master thesis work (Synthesis of 2D Pt nanosheets) at LPCNO, National Institute for Applied Sciences (INSA), Toulouse, France through the Nano-X incoming mobility program (2020). In CCIMC, ESR-11 I will be working to develop new catalysts (mono- and bimetallic) based on supportedmetal nanoparticles for the hydrogenation of amides reactions.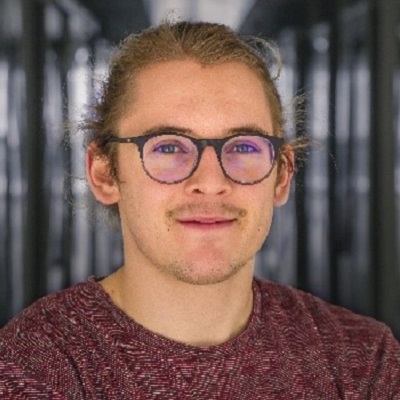 Max MILEWSKI- ESR 12
Laboratoire de Chimie de Coordination, Leipzig University
My name is Max Milewski and I am a  fellow of the CCIMC network. My research project belongs to the field of macromolecular coordination and carborane chemistry as well as homogeneous catalysis. During my time as PhD I am investigating dendrimer-based electron-poor carboranyl pnictogen and chalcogen compounds and their application in homogeneous catalysis. Different carboranylphosphines and -phosphites based on ortho- and meta-carboranes will be synthesized and combined with hyperbranched nanomolecules known as dendrimers. Anchoring both unique scaffolds the first dendrimer-based electron-poor carboranylphosphines or hemilabile carboranylphosphine-amines, -alkoxides, -thiols, -thiolethers should be synthesised and tested as ligands for challenging catalytic transformations.
Over the course of two research exchanges with Monash University in Melbourne (Australia) in the past two years, I have developed a strong appreciation for the role of transnational research in pushing the frontiers of knowledge towards more resource-efficient and sustainable synthesis. My Master's studies in chemistry at Leipzig University included several research projects such as the synthesis and characterization of metalated propargylamines, carbone silver amides, Jacobsen-like catalysts as well as frustrated Lewis pairs incorporating nitrogen-attached 1,7-dicarba-closo-dodecaboranes(12) as precursors for homogeneous catalysis.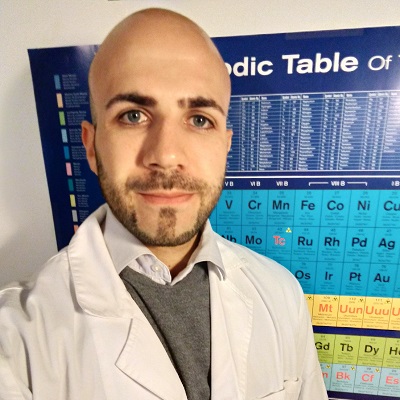 Massimo PETRICCONE - ESR 13
Universitat Autònoma Barcelona, Laboratoire de Chimie de Coordination
My name is Massimo Petriccone, I'm from Italy, I obtained my Master's degree in Chemistry at the University of L'Aquila in 2018. There I had the first approach on research during my Bachelor's degree thesis, in the field of Material Sciences, working on thin films of thermochromic material. During my Master's degree thesis I worked on a research project based on sequential reactions of  β-(2-aminophenyl)-α,β-ynons with isocyanates in the laboratory of Professor Antonio Arcadi.
Under the CCIMC network, my project will touch many fields of chemistry, starting from the Organic Synthesis of dendrimers, passing through the Macromolecular Coordination and touching at the end the Catalysis in sustainable media like supercritical CO2 and water.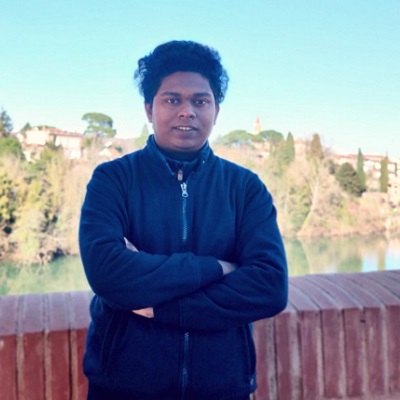 Aswin CHANDRAN- ESR 14
Laboratoire de Chimie de Coordination, University of York
A native of Kerala, India. Completed  Bachelor's degree in Chemistry from the University of Calicut and completed masters degree from NIT Tiruchirappalli, India. For masters thesis moved to Toulouse, France to work on the synthesis and reactivity of stabilized lead complexes at LHFA, Paul Sabatier University. In the CCIMC project, I will be working on the synthesis and catalysis of stabilized Germanium complexes.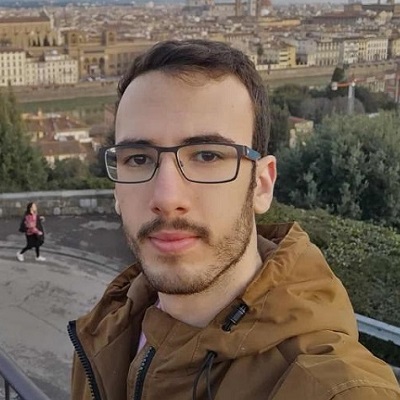 Agustin MORALES - ESR 15
Laboratoire de Chimie de Coordination, Universitat Autònoma Barcelona
After studying a BSc in Chemistry at the University of Seville for three years, I enrolled a two-years French-Spanish program through which I have been awarded with two master degrees on Chemical Engineering and, Molecular and Supramolecular Chemistry by the European School of Chemistry, Polymers and Materials Science (ECPM), as well as a MSc in Advanced Studies in Chemistry by the University of Seville. Within this program, I have also had the opportunity of
doing a research internship at BASF for 4 months in Ludwigshafen am Rhein (Germany). Finally, I came back to Seville to do my master thesis at the Institute of Chemical Research (IIQ) within Campos group. On my Master thesis, I delved into the beauty of organometallic chemistry through amazing Transition Metals Only Frustrated Lewis Pairs (TMOFLP) and unconventional metallic centres for the activation of small molecules. My PhD will be focussed on the synthesis, reactivity and computational study of N-heterocyclic carbene-metal complexes, towards CO2 and C-H bonds via photochemical reactions. This study will be done with the aim of producing catalytically high value-added carboxylic acids from low-value hydrocarbons.